Top 10 Fascinating Secrets To Consider Before Constructing Your New Home
Before Constructing Your New Home:
One of the most thrilling and difficult experiences of our lives may be thinking to relocate to a new home. The construction of a new home begins even before the foundation is put down. The construction process is more efficient and interesting if a quality plan is developed as well as a genuine, professional builder is found. Home is ultimately where you connect with your family and relax from a hard day's job. Now that you've taken the step to design your dream house, here are 10 important factors you should keep in mind before constructing a new home. Let's get started. 
Applying Vaastu tips

Size of the plot

Planning your budget

Hire the best architect

Creating a house plan

Light and ventilation

Choose sustainability

Landscape

Drainage

Utility and raw material
Applying The Vaastu Tips:
Though originally developed for temples, Vaastu principles were eventually applied by individuals when building their homes, and after recognizing their effectiveness, they started applying them to real estate. Today, home designs incorporate this original yet fundamental knowledge of directions and features. Vaastu's Tips for Constructing a new home are extremely important in all aspects. Vaastu for a house is all about positive vibrations, proper energy flow, and space arrangement, which eliminates negative energy while bringing in positive energy.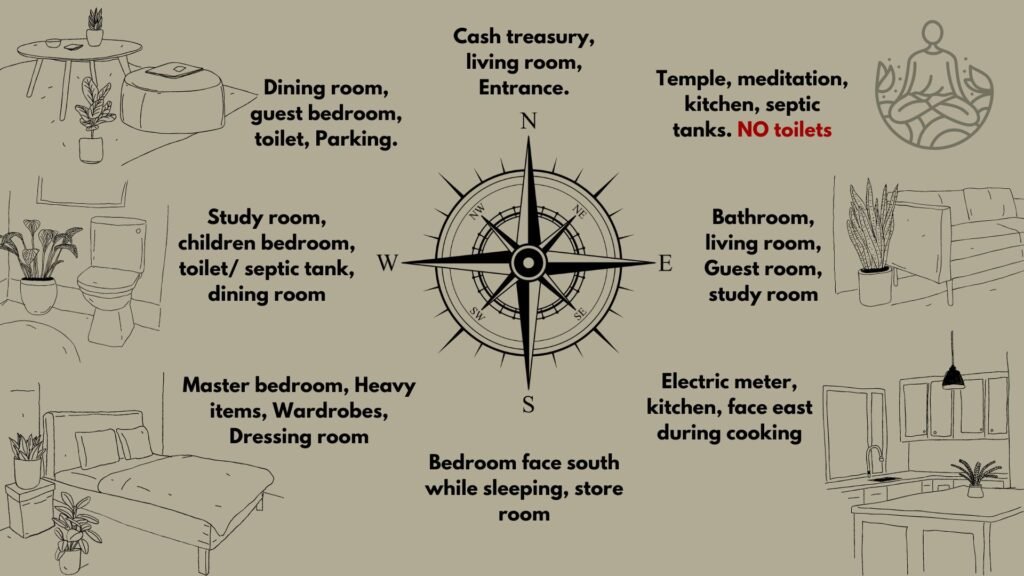 The first thing that one must pay attention to while planning your new home is the appropriate size of the plot. The size of the plot should fit the target requirements along with the landscape. 
One should also pay attention to the shape of the land. Before you buy a plot, you should have a look at how the topography slopes are affecting the Architectural & Structural design process and increasing the construction cost.
It is important to think about the budget from the very moment you start thinking about building. Planning, coordinating, and carrying out actions are made easier by setting up the budget. Additionally, it makes it easier for the construction team to handle each task while also staying aware of the project's constraints and advancement. The budgeting phase is all about balancing your wants with a realistic assessment of what you can afford. Read our past article on "Best Criteria to know the Estimation of Dream House"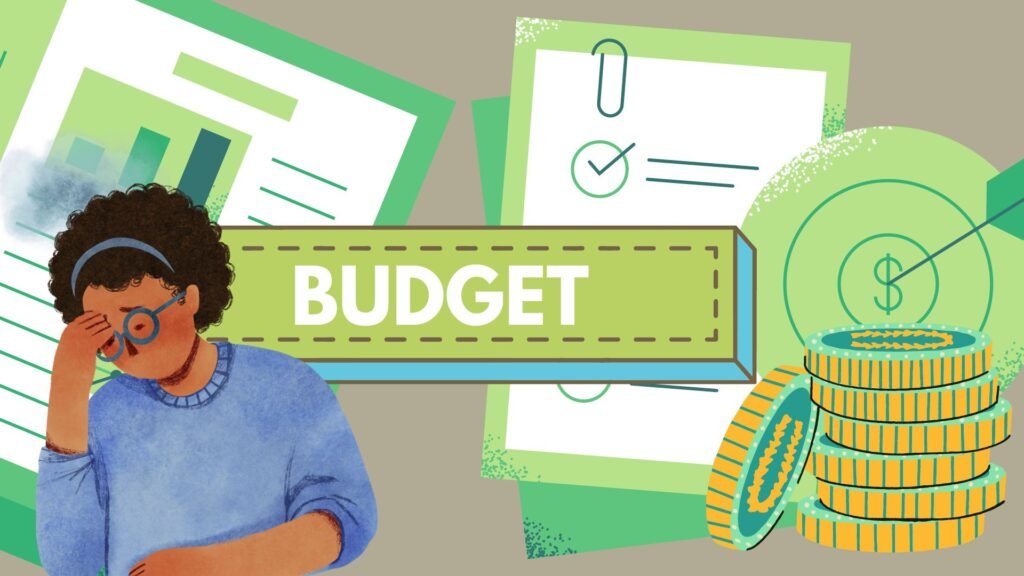 Hiring The Best Architect:
Before constructing your home, it is important to consult with the best architects. As they can provide you with detailed floor plans, 3D visualization, and cost estimations. Usually, the client has a clearer knowledge of what they want from a house design. It is the architect's mission to listen to your story and comprehend the intended uses for each space of the project. Only then will the architect be able to create ideas and plans that successfully and accurately capture your vision, along with a preferred architecture design for optimum use.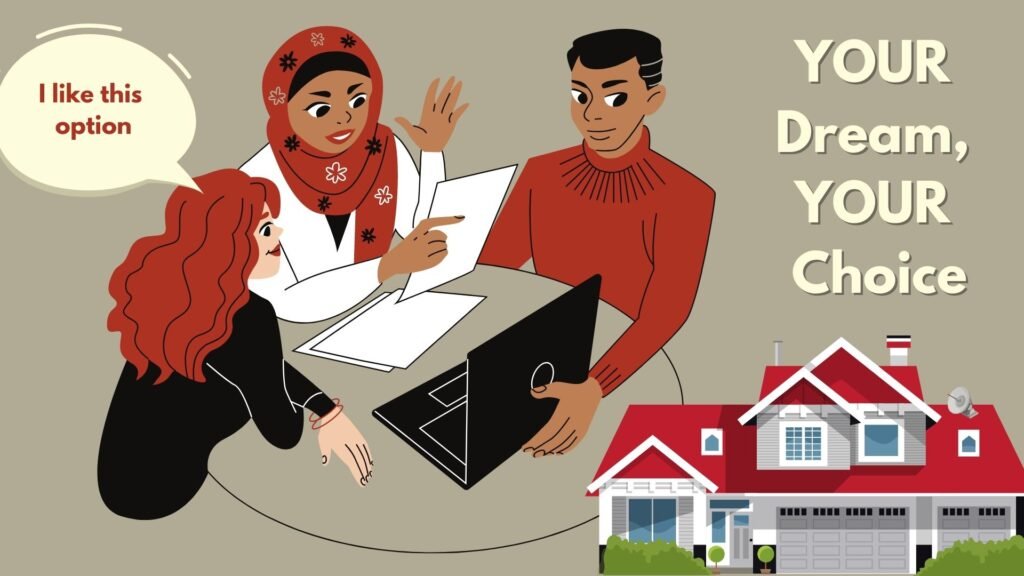 Planning is an important stage when building your house. You should be clear about your requirements. Floor plans give a better idea of the connections between spaces, the dimensions, and the traffic pattern throughout the home. Planning gives us a rough idea about the furniture placements and positions of the windows as they play an important role in providing light and ventilation to the interior environment.
Natural lighting and ventilation are the most important aspects of home planning. Fresh light and air provide a good mental state to the occupants and save energy by reducing the number of artificial lights needed during the day.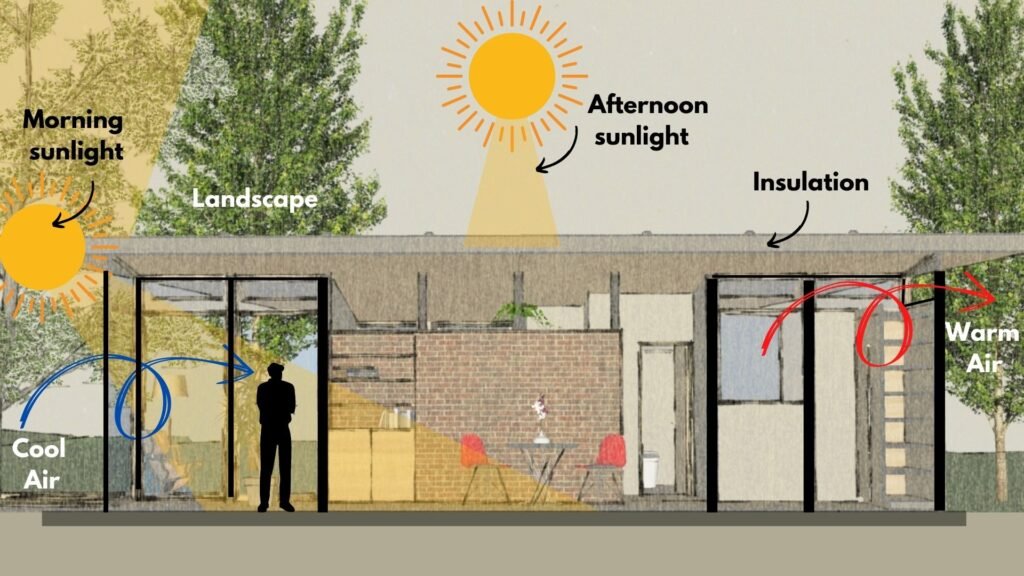 * More Windows, More light:
There are several ways to increase the natural lighting in your home, the simplest way is to increase the size and number of windows. Windows help in providing both light and ventilation to residences. Adding a sliding door or a glass wall to a back-patio space increases the value of the house. It expands the house into the outer environment and creates a room that is indoor but connected to the outdoors. Placing windows opposite the top, of each other creates cross ventilation which is a must for every house and all rooms in the house.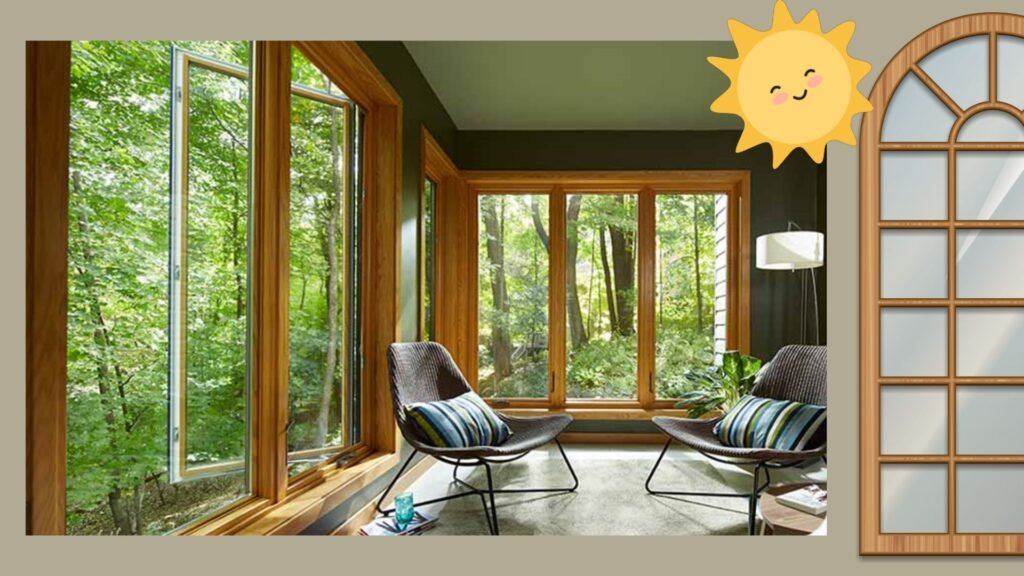 * Make The Best Use of Courtyard Space:
Another way to provide well-lit homes is by providing courtyard spaces and pergola roofs. The courtyard space creates a focal point for the entire residence and makes the interior look attractive. The courtyard is an area where we can keep indoor plants. It also acts as an indoor garden and providing a skylight or pergola roof gives the plants adequate sunlight for optimum growth. Courtyards also act as decorative areas to provide light to the interiors. The indoor courtyard also provides cross-ventilation, provides fresh air, and improves oxygen supply.
We must think about mother earth while building our new home. Sustainable housing is the best one that makes efficient use of resources and energy with fewer impacts on the environment. One important thing to know when building a house is to provide as many windows facing south as possible. This orientation gives maximum daylight and minimum need for extra artificial lighting and heating. Using locally available materials will help in reducing the degradation of the environment during transportation. We should invest in solar panels and solar water heaters for a sustainable home.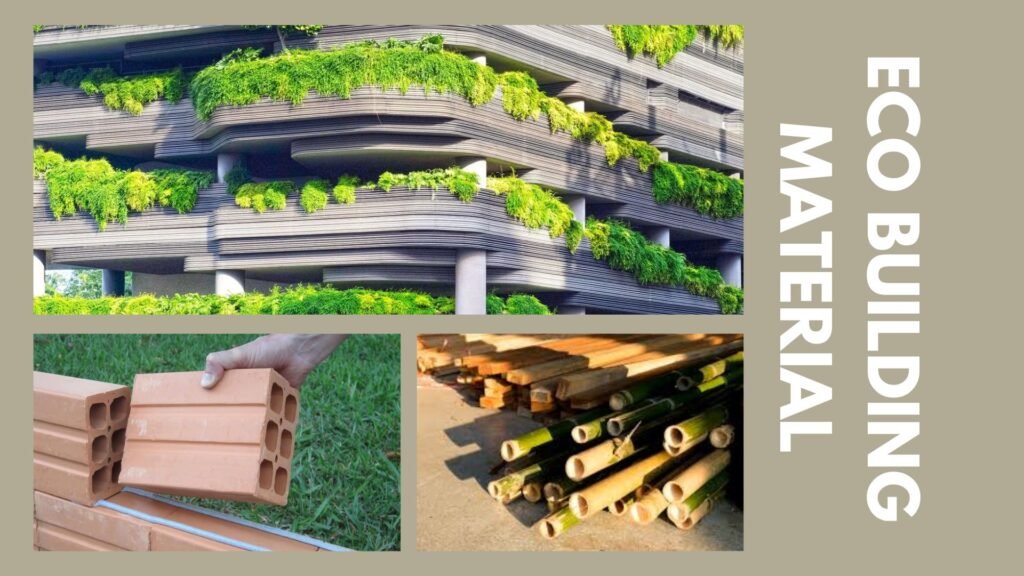 Landscaping Around Villas:
Landscaping plays an important role in making houses look more attractive than others. It helps in connecting with nature and the outdoor environment. Investing in residential landscaping helps you create an area for relaxation and entertainment for children. A sitting area with plants and trees can be extremely relaxing and makes an ideal place to spend quality time with your family members. Landscaping also controls storm runoff and drainage. Landscaping is one of the most cost useful tools for improving and sustaining the quality of life. For more Landscaping Secrets you can go through our previous "Secrets for Stunning Landscape Residential Architecture" Blog.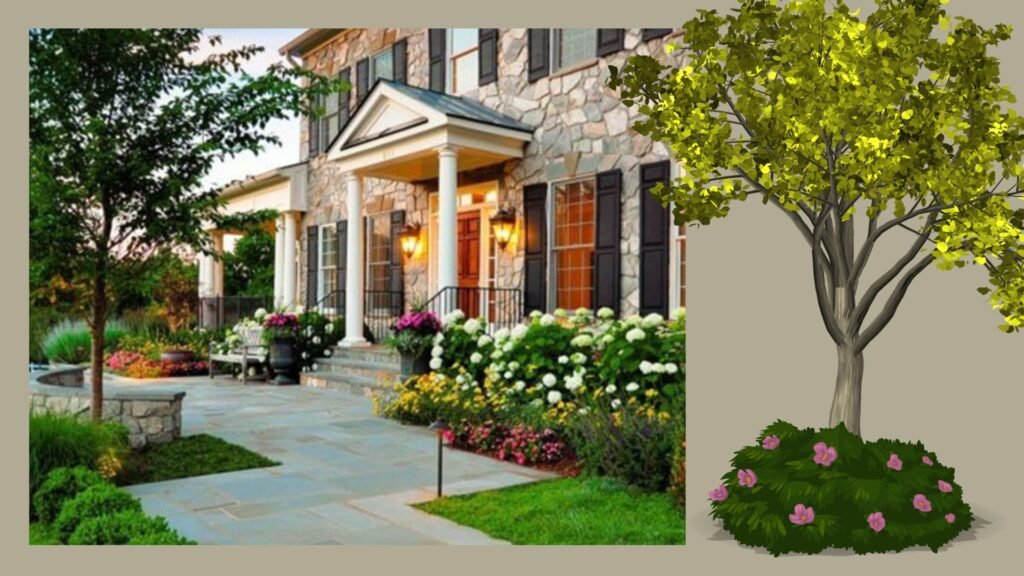 Most of us are very much excited about constructing a new home but we don't pay much attention to the drainage system. Like foundation, drainage is also important while building a house. Lack of proper drainage can lead to a lot of issues like flooding, the collapse of buildings, or unhygienic conditions. A proper drainage system also minimizes soil erosion and water from flowing back into your house and base, keeping any dirt and debris out of your base. It is also crucial to have a drainage system in place if you live in an area where heavy rainfall occurs throughout the year.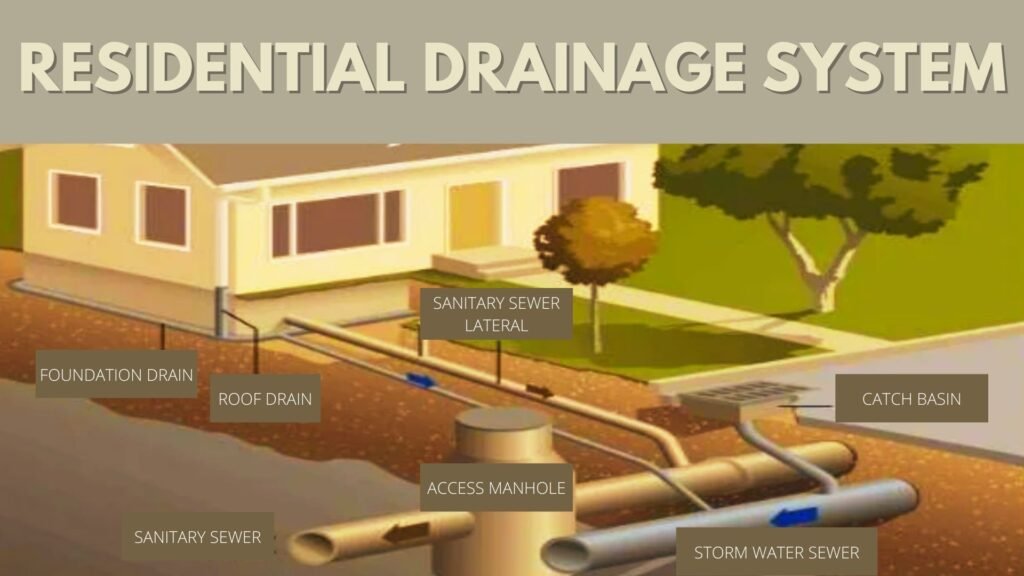 Utilities And Raw Materials:
For any construction or residence project to be successful, it must be done in a place where there is easy access to infrastructure and utilities. There should be electricity, water supply, healthcare, a good waste disposal system, and many more.
Another vital factor that should be considered is the proximity to the raw materials that will be used for the planning or construction. This will help you to save on the transportation cost of importing raw materials to the site. You will also get to have enough resources to complete the job.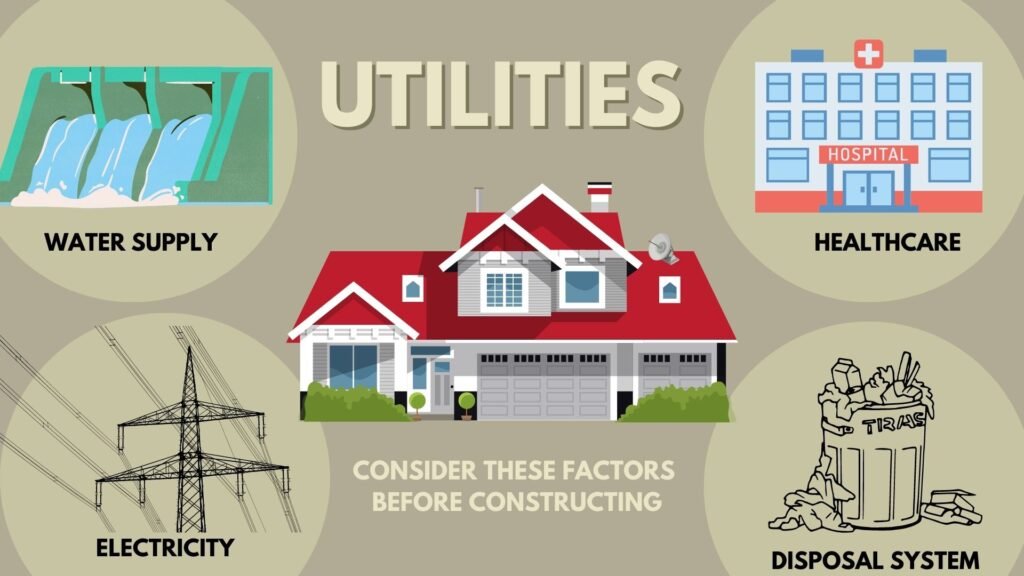 Conclusion:
This article offers you the "Top 10 Fascinating Secrets To Consider Before Constructing Your New Home". Building a dream house is not only about constructing a house with concrete or steel, rather a home should be built by following some tips and design features that will provide a peaceful and stress-free atmosphere and will make the occupants utilize every space of the home. While planning to build a house we must follow the above tips to make the process as simple as possible and ensure that the result is everything we are dreaming of.